High Ranking and Personality Headgear
<![if !vml]>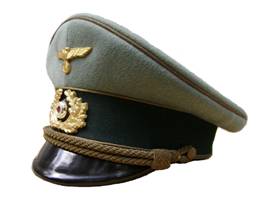 <![endif]>
There has never been anything quite so visually striking as the German Officer's peaked visor cap of the World War II era.  It is as symbolic of a German Officer as the look of the shiny riding boots and the sound of heels clicking together at attention.  German cap manufacturers were an art unto themselve's and created some of the finest military caps ever produced.  It is an art now lost to the sands of time as the trade has faded into the past and the hands that produced these pieces pass on.
This section will highlight some of the nicest pieces of high ranking headgear that have survived the war, many of which are attributed to some of the more notable personalities in the Third Reich, or are one of a kind items.  As with the other reference sections on this site, it will be ever-evolving and regularly updated with new additions, supporting text and period photographs where appropriate.
Luftwaffe General Officer Headgear
Reichsmarschall Hermann Goring's Headgear
Diplomatic, Political and Civil High Ranks Headgear
****Now Available!!****
"Exotische", a new book on High Ranking and Exotic Headgear.
$85 plus shipping. 
To order this book, please Contact me for details.
<![if !vml]>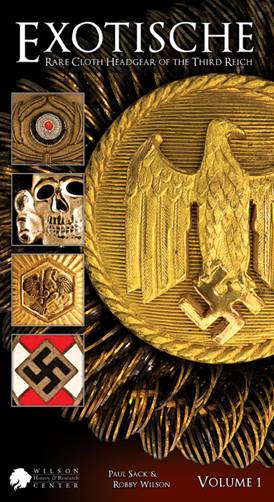 <![endif]>
<![if !vml]>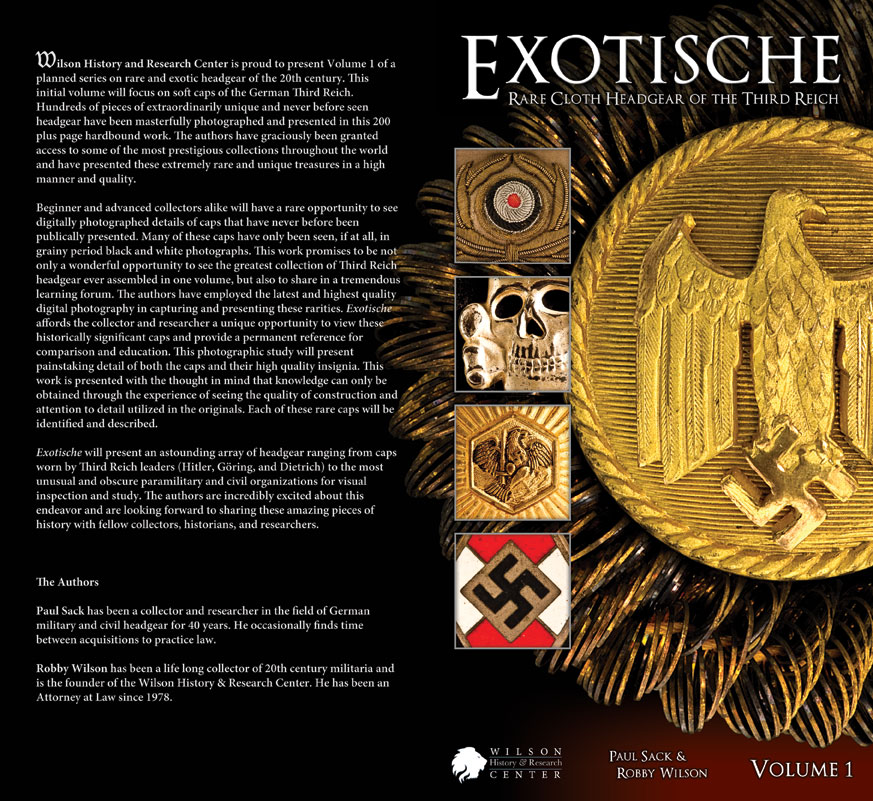 <![endif]>
<![if !vml]>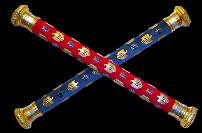 <![endif]>
<![if !vml]>

<![endif]>