Submitting Photographs
What I'm looking for-
Specifically, I'm looking for General officer rank, original militaria from the World War Two era.  The primary focus is German, but with time I plan expansive additions into other nations as well.  If there are specific rank related items I am looking for, they are usually noted within the individual pages and are needed to fill 'holes' in the rank overviews.  When in question, email me about what you have and I will let you know whether I'd like to take a look at it or not.
Photographic submissions-
You may submit photographs of interest to me via email.
The photographs I choose to post on the site will be done at my own discretion and according to what I feel best fits the theme and look of the site.  Originality is the first concern, followed by image quality, redundancy in relation to images already posted and relevancy to the goals of this site.  Any questions regarding originality of submissions will be reviewed by a board of fellow advanced collectors who help make decisions regarding the admission or dismissal of items to post on the site.
You may find photographs of items that have been credited to dealers on this site.  These are items I have specifically asked permission to use for reference study only and have credited them for allowing me to do so.  I also do not endorse any militaria dealers, nor will render my opinions of them. 
Asking for opinions on originality-
I have no problem taking a look at a piece for a fellow collector, when and if time permits.  I do not, however, offer this as a service or a profession and will do it solely based on my availability, interest and capability.  All I can offer is an opinion based on my knowledge (which is limited to specific areas). I am not offering this as 'fact' or 'expert approval', just opinion. 
Secondly, opinions cannot always be rendered via looking at photographs due to the resolution of the image, poor lighting, color inaccuracies, etc.  Some items just have to be viewed in person to render an accurate assessment and even then there can be wide disagreement amongst those in the hobby.  The bottom line is that in some cases items just never will get a consensus opinion and you will have to make your own personal choice as to originality and your satisfaction in owning the item.
<![if !vml]>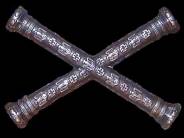 <![endif]>