Ribbon Bars and Medal Bars
Do you need a personality ribbon bar or medal bar made for one of your original or replica uniforms? Custom made bars are now available and made to order using very high quality reproduction material, or original material when available and affordable.
Simply contact me about the officer you would like a ribbon bar or medal bar for and, provided that his awards records can be found, the appropriate bar can be created. All bars are done on a quote basis, as each one is different and unique. Common, well known personality bars, such as Rommel, Sepp Dietrich, Hermann Goring, etc. are regularly produced, though each is made to order as it depends on the era that you are trying to emulate. Samples of bars that have been produced are shown below.
<![if !vml]>

<![endif]>
Waffen SS Oberstgruppenfuhrer Sepp Dietrich
Ribbon Bar
<![if !vml]>

<![endif]>
Luftwaffe Generalfeldmarschall Albert Kesselring
Ribbon Bar
<![if !vml]>

<![endif]>
Generalfeldmarschall Erwin Rommel
Ribbon Bar
<![if !vml]>

<![endif]>
General Guderian
Ribbon Bar
<![if !vml]>

<![endif]>
Generalfeldmarschall von Manstein
Ribbon Bar
<![if !vml]>

<![endif]>
Grossadmiral Raeder
Ribbon Bar
<![if !vml]>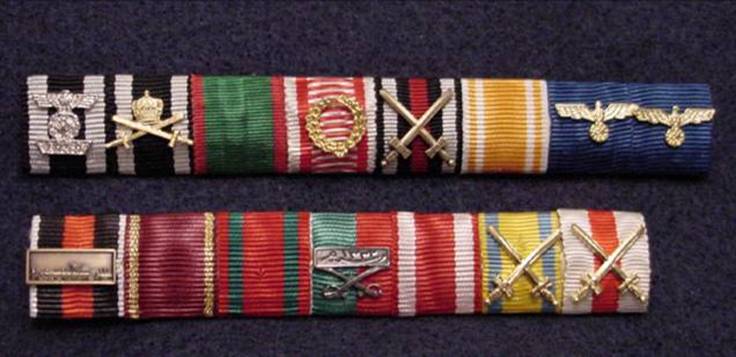 <![endif]>
Grossadmiral Donitz
Ribbon Bar
<![if !vml]>

<![endif]>
SS Reinhard Heydrich
Ribbon Bar
<![if !vml]>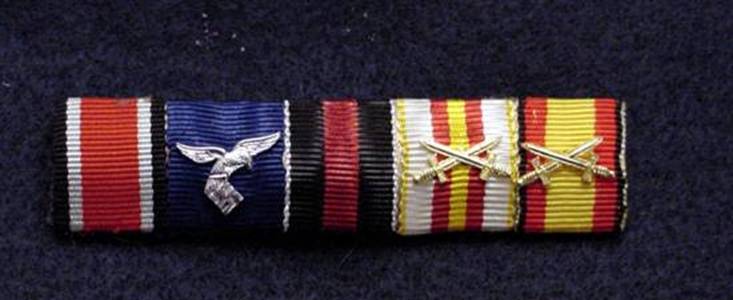 <![endif]>
Luftwaffe Generalleutnant Adolf Galland
Ribbon Bar
<![if !vml]>

<![endif]>
Reichsfurher SS Heinrich Himmler
Ribbon Bar
<![if !vml]>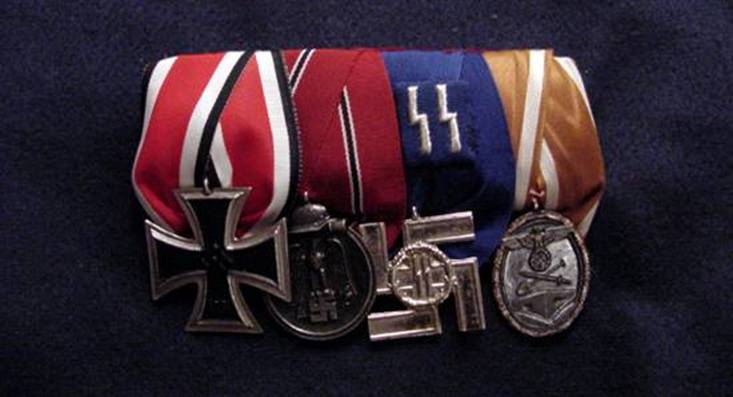 <![endif]>
SS Formal Parade Medal Bar
<![if !vml]>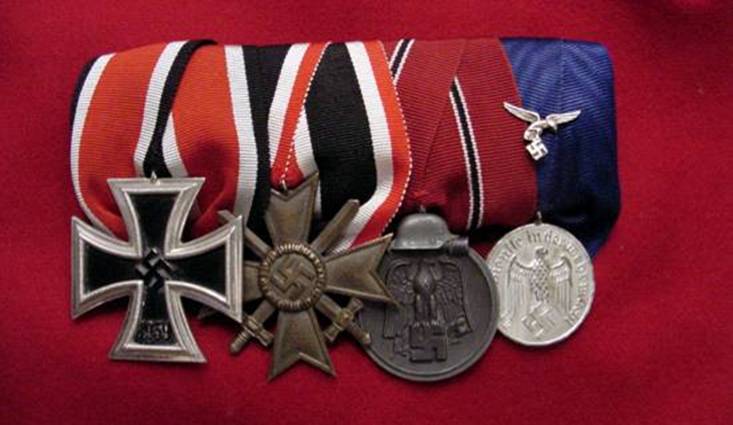 <![endif]>
Luftwaffe Formal Parade Medal Bar
<![if !vml]>

<![endif]>